Support for Crashpad Attachments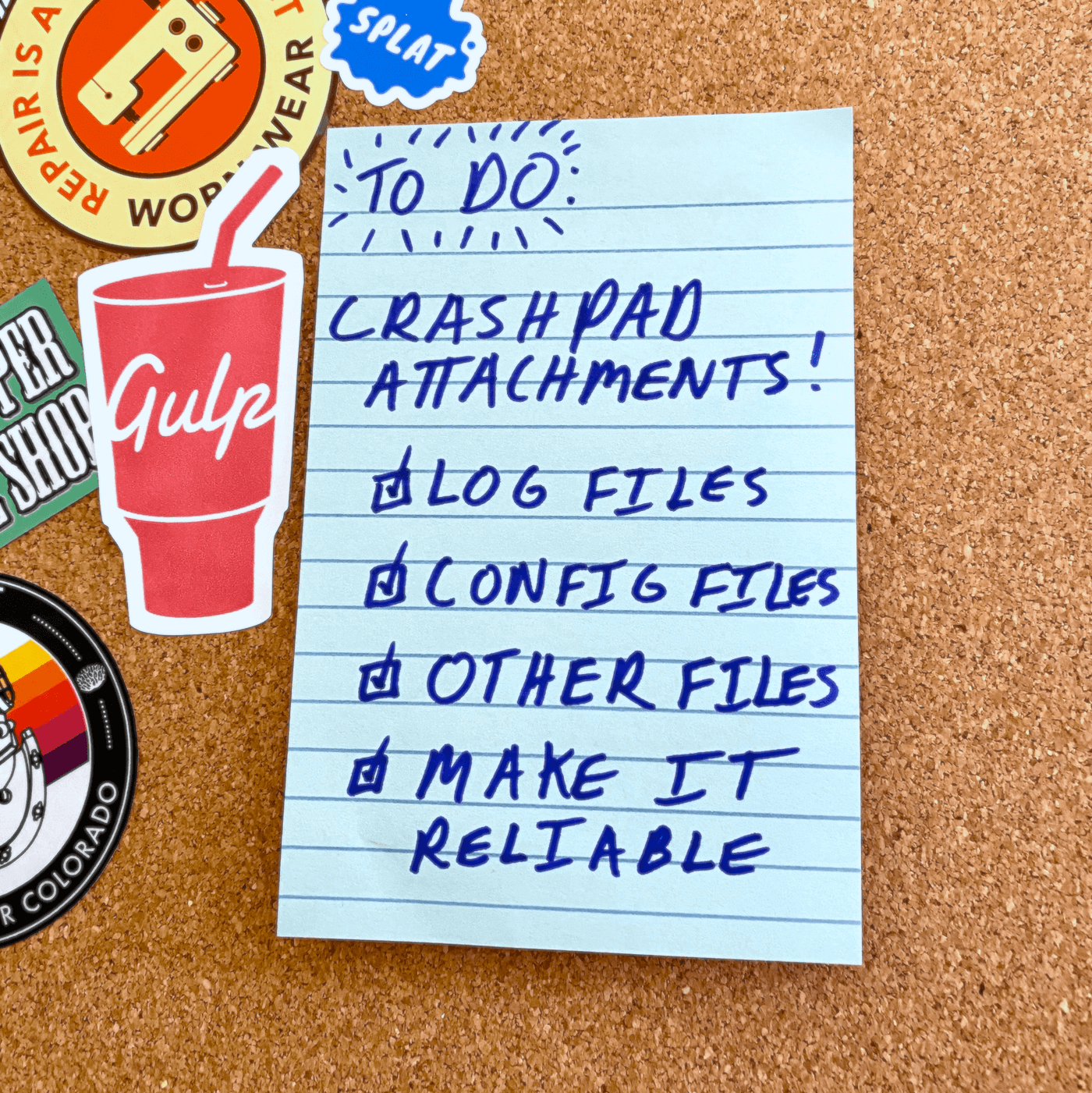 Support for Crashpad Attachments
BugSplat now supports attachments for Crashpad out of the box. Developers can include additional files with the Crashpad crash upload using the newest release of the BugSplat Crashpad SDK.
This release includes updated examples that show how to include Crashpad attachments for Windows, Linux, Android, Qt Windows, and Qt Linux (but not yet for macOS).
Before this change, including attachments with Crashpad out of the box was difficult. Now you can use BugSplat to consistently get the best crash data possible from Crashpad—without the hassle of trying to hack together some patch to include uploads.

Again, we're pretty pumped—unreasonably excited, really—about this fix. It should help some of you out there big time.
If you feel the same level of excitement about this topic, you can see how to implement these changes in our great document on How to Build Crashpad.